SAVE Huge when you add more to your cart to check out special savings in cart before you commit to buying. we have some amazing savings that only show in cart sometimes


FREE SHIPPING
USA SELLER

 Covergirl~ BLASTFLIPSTICK  - 850 SMOOCH Lip Duo Lipstick
ABOUT THE PRODUCT

check out our other items below so you can mix and match and Save even more when you fill your cart with 2 or more items before you check out.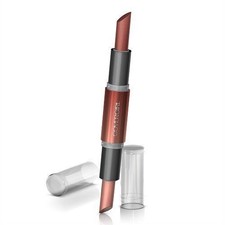 Double your lip color! Multiply your shade power!Blendable lip duos that let you customize your lookCreamy color on one side, shimmery color on the flip side. Mix them any way you like to create your own look.


All promotions are void if any offer is made on product
International shipping rates are different then domestic shipping rates
Handling time 1-2 Business days
No Hassle Returns for 30 days Buyer pays return shipping unless error is our fault.